We worship at 10:30 on Sunday mornings and celebrate the Lord's Supper on the first Sunday of each month. Our worship is traditional, but informal and relaxed. People dress in comfortable clothing. You'll see some men in coats and ties and others in casual clothes. Some will wear tee shirts and jeans. Women will be dressed similarly. So wear whatever is comfortable for you.
There are doors to our building on Main Street and on both the east and west sides. Parking is on the west side or on the street. When you enter our church building, you'll be greeted by a friendly usher who will give you a program containing an outline of the morning worship service and some information about our church. You'll be directed to our worship space where you can choose whatever seat you like. If needed, an elevator is available at the parking lot side entrance as are large print programs and hearing assistance devices.
For the ten to fifteen minutes before worship the congregation will gather. There will be a buzz of happy conversation and greeting as people say hello to each other and find their places. Some will choose to pray quietly in their seats as they prepare for worship.
At a few minutes before 10:30 someone will go forward and light the candles in the front of the church, signalling that worship is about to begin. At 10:30, the minister and lay reader, will enter and go forward, and worship will begin. The service includes congregational prayers and responses which will be printed in the program. When we sing a praise song or hymn, or read a passage from the Bible, the words will be projected on a large screen at the front. It will be easy to follow along.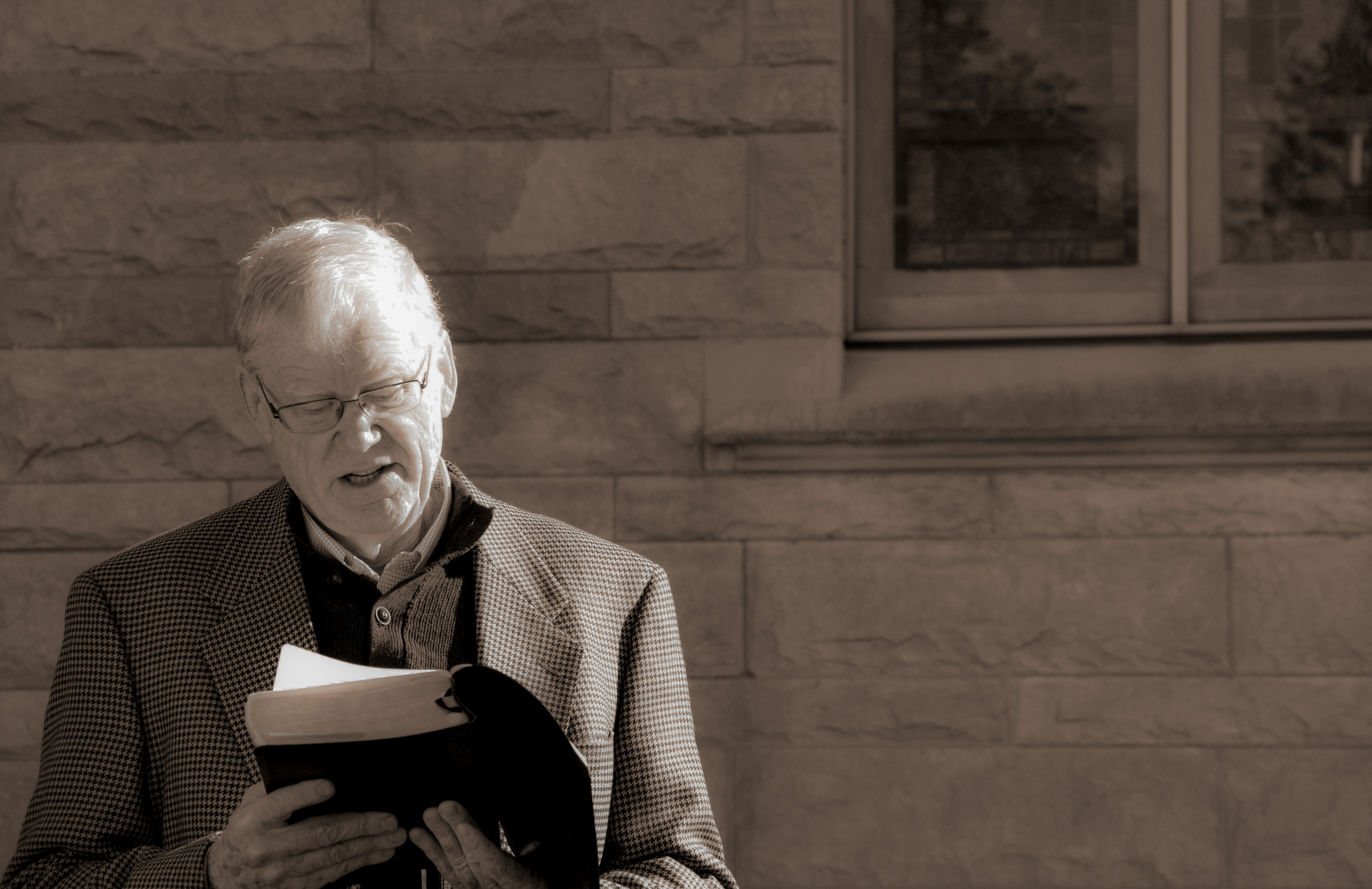 The minister will preach an uplifting 15-20 minute sermon. He usually preaches without notes, and moves around a bit in the front and in the center aisle. Preaching is followed by an offering and a time of prayer. The service usually ends no later than 11:45. Following worship, everyone is invited to share coffee and conversation in the fellowship hall downstairs in the church.